NADAC 2020 Championships
Cam-Plex Event Center
Gillette, WY
September 22-27
We currently have three hotels who have agreed to work with us during our 2020 Championships. The first hotel we have a contract with will be the Arbuckle Lodge, the second is the Ramada. and the third is La Quinta.
---
Arbuckle Lodge
1400 S Garner Lake Rd, Gillette, WY 82718
| | | |
| --- | --- | --- |
| Room Type | Rate | Pet Fee |
| Standard King-Sleeps up to 2-   $10 per person/per night for extra guests | $95.00 | waived |
| Standard 2 Doubles- Sleeps up to 4-   $10 per person/ per night for extra guests | $105.00 | waived |
| King Suite-Sleeps up to 4- Mini kitchen- living room- 1 king bed and pull out sofa bed | $119 | waived |
| Family Suite 1 Bedroom-  2 queen beds & 1 set of bunk beds- Sleeps up to 6 | $149.00 | waived |
| Family Suite 2 Bedroom1 King Bed & 2 set of bunk beds- Sleeps up to 8 | $169.00 | Waived |
| 2 Bed/2 Bath-1,000 sqft.- full living room & full size kitchen- 3 TVS | $189 | waived |
*above rate does not include applicable state or municipal taxes, fees or assessments.
*85 rooms available FCFS
The rooms are blocked out from September 20-28, 2020.
You must reserve your room by the cut-off date August 20, 2020 or they will be released back to their original price. You can reserve the room by phone or by following a link.
Phone: 307-685-6363
Link: It is VERY important that when you use the link you must change the dates of arrival and departure. https://arbucklelodge.com/
You must call no later than the Day Before the Cutoff Date, you must also identify yourself as a member of NADAC and must mention the code "NADAC 2020".
* With group blocks and group discounts, the Arbuckle Lodge requires a 48-hour cancellation for the entire length of stay. To break down this cancellation policy, we need a 48-hour notice for any modification to the reservation. This means that if a guest booking in your block has rooms reserved for 4 nights, the last chance to drop off the 4th day would be 48 hours prior to checking in. This also means no early checkouts after the guest is already checked in. For each guest staying above the room type capacity there will be a $10 fee. For example, the double queen sleeps up to 4 guests, if 6 guests stay in the room, a $20 charge will be added to the room                            
                A Beautiful 10-Acre Lodge Awaits You in Gillette, Wyoming!!!
 We are offering the very best amenities to our special guests at the #1 rated hotel in Gillette — The Arbuckle Lodge!  At the Arbuckle, our guests receive the warmest of welcomes by our staff and the customer service they deserve!
My name is Laura Spooner, the General Manager of the Arbuckle Lodge in Gillette. On behalf of myself and my entire Arbuckle team, we extend these Five-Star upgrades specifically to you:
Hot Round-up Breakfast: 6:00 a.m. – 10:00 a.m. (our normal breakfast hours).  In addition to our standard breakfast favorites, on Tuesdays and Thursdays corporate guests may enjoy the option of western omelets and bacon, and on Mondays and Wednesdays, build-your-own breakfast burritos.  We also added a new pancake maker to our daily breakfast line-up!
Enjoy a drink on either of the 2 patios overlooking our 10-acre property featuring 4 grills.
Our Favorite: Manager's Reception at 5:30 p.m., Monday through Thursday.  A light dinner is offered which includes some of our corporate favorites:  Tacos & Nachos Supreme Bar; Soup and Salad Days; BBQ Pulled Pork Sandwiches; and a variety of other meals.   Complimentary to our corporate guests and $5.00 per guest to our non-corporate.
24/7 complimentary laundry and fitness center.
24/7 Gourmet Coffee Bar which includes herbal teas, hot cocoa and hot cider.
Newly-refinished indoor heated pool & whirlpool.
Meeting room and Reception area.
Complimentary wireless internet and newly-updated business center.
Refrigerators, microwaves and all NEW Keurig coffee maker upgrades in all suites in 2018!
King Suites – NEW room additions: Mini-Kitchens and Full Kitchens in 2018!
Cash Rewards Program NEW in 2018!
THINGS TO DO IN GILLETTE
Welcome to Gillette. Boredom isn't an option here, as there are numerous spots for sightseeing around Gillette. Below is a list of most popular places to visit while staying here.
CAM-PLEX, the Cowboy State's premier multi-use facility, encompasses over 1,000 acres of land and features a fine arts theatre, a convention/exhibit hall, two multi-purpose pavilions, a racetrack, rodeo grounds and a 21-acre park and picnic area.
Devils Tower. Experience our nation's first national monument, some 60 miles east of Gillette. The Tower is an astounding geologic feature that protrudes out of the prairie surrounding the Black Hills. It is considered sacred by Northern Plains Indians and indigenous people. Hundreds of parallel cracks make it one of the finest crack climbing areas in North America. The most common route to the Tower is from Interstate 90, taking US Hwy 14 from Moorcroft, WY (exit 153 if approaching from the west) or US Hwy 14 from Sundance, WY (exit 185 if approaching from the east).
Durham Buffalo Ranch. This 60,000-acre ranch is home to 2,500 American Bison. Years ago, bison roamed the plains in such vast numbers that early explorers could not count them. By the late 1800s, bison were endangered. However, through the efforts of conservationists and ranches like the Durham Buffalo Ranch, they are no longer endangered. The Ranch offers tours, reservations should be made with the Gillette Visitor Center at 307-686-0040.
Campbell County Rockpile Museum features the history of Campbell County and northeast Wyoming. Hands-on activities throughout the exhibits and coal mining videos make for an enjoyable and informative experience for the whole family. Open 9:00 a.m. to 5:00 p.m. Monday – Saturday, closed Sundays.
Coal Mine Tour to some of the largest surface coal mines in the world are offered through the Gillette Visitor's Center at 1810 S Douglas Highway Suite A. The tours are approximately 2 hours long and start at 9am or 11am.These tours run Monday through Friday. Tours run in the summer from Memorial Day to Labor Day. contact the Gillette Visitor's center to schedule your tour today. (307) 686-0040.
Mount Rushmore National Memorial is a massive sculpture carved into Mount Rushmore in the Black Hills region of South Dakota. Completed in 1941 under the direction of Gutzon Borglum and his son Lincoln, the sculpture's roughly 60-ft.-high granite faces depict U.S. presidents George Washington, Thomas Jefferson, Theodore Roosevelt and Abraham Lincoln. Driving on I-90 should exit at Rapid City and follow U.S. Highway 16 southwest to Keystone and then Highway 244 to Mount Rushmore.
Keyhole State Park & Marina is located on the western edge of the Black Hills, between Sundance and Moorcroft, and is easily accessed off I-90 at exit 165.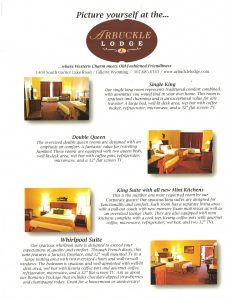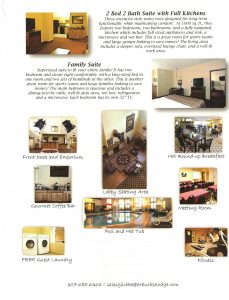 ---
Ramada Plaza Hotel
2009 South Douglas Hwy 
Gillette WY 82718
| | | |
| --- | --- | --- |
| Room Type | Rate | Pet Fee |
| Standard King | $64.00 | waived |
| Standard 2 double | $64.00 | waived |
| King Suite | $74.00 | waived |
*There are only 10 rooms blocked FCFS
The rooms are blocked out from September 20-28, 2020.
You must reserve your room by the cut-off date September 6, 2020 or they will be released back to their original price. You can reserve the room by phone or by following a link.
Phone: 307-686-3000 You must identify yourself as a member of NADAC
Alternatively you can use this booking link: http://bit.ly/NADAC2020
Welcome to the Ramada!
 At Ramada Plaza we would like to take a moment to let you know about our first-rate amenities! We strive at making sure our guests receive the best service before, during, and after their stay. We are located in the best part of town offering many shopping and eating establishments within walking distance of our hotel. We are also just a short drive from the Cam-Plex multi-event center.
Some of our amenities include: • Pool, hot tub, and sauna conveniently located in the lobby with poolside rooms by request. • Pet friendly rooms available with exterior doors to make your furry friend comfortable. • A hot breakfast that is served from 5am to 10am daily that includes Biscuits and Gravy, Sausage, Eggs, Waffles, Breakfast Burritos, Pancakes and several cold and healthy choices as well! • 24-hour guest service. • Sapporo Japanese Sushi Steakhouse is located on site.  • Several different room types available to best fit your needs. • Microwave, refrigerators, and coffee pots in each room for your upmost comfort. • Complimentary high-speed wireless internet.
---
La Quinta
The rate is $89 for a king or queen room with no pet fee.
Just mention NADAC Championships and you should be all set