2020 Top Ten Preliminary listings
Hi All,
We've gotten the preliminary posting done for the 2020 Top Ten lists, including breed.
Please look them over, and if you see any errors let us know!
We'll be making these lists final on January 20th, so anything that needs to be updated should be sent to us before then.
I HIGHLY encourage you to use the search button!   
http://www.nadac.com/2020TopTen
COVID19 Updates
We'll be updating this area as new info is released in regards to NADAC Trials.
March 30th, 2020: Currently all NADAC Trials are cancelled through the first two weekends of April.   Another update will be posted on April 1st in regards to further cancellations.
April 1st, 2020:  All Trials for April are being cancelled.   This decision is being made based off the nationwide stay at home recommendation, and because of the increasing number of cases.
July 1st, 2020: 2020 Championships have been cancelled.
VT Regulations being lifted
Given the current issues affecting our community we have decided to lift certain restrictions in regards to VT Runs, all of these changes are effective immediately:
1) The limits on number of VT runs that can be submitted is lifted
2) The limit on courses posted each month will be increased (Please give us a couple of days to get more courses posted)
3) Double run submissions will be allowed (This means you can run a class like jumpers twice, like you would in a trial, and earn a Q for each time)
4) Slatted contacts will be allowed for video submissions
5) Winged jumps can be substituted for wing-less jumps
VT Points do count towards Championships requirements.
At this time we are not allowing Bonus Submissions via VT runs.   But we will be discussing the qualification requirements for Championships this year given the circumstances of this years qualifying period.
Welcome to NADAC
The North American Dog Agility Council (NADAC) is a dog agility venue with the main goal of giving every competitor what they desire to achieve from this sport that so many of us spend our weekends competing in.  Whether you enjoy being highly competitive, or just come to trials to meet with your friends and relax. We are striving to give you the absolute best experience from both sides of the page.
In the coming years we plan on releasing a multitude of programs allowing each person to focus on what gives them the most enjoyable experience with the time they spend with us. So stay tuned and happy trialing!
The Latest News from NADAC: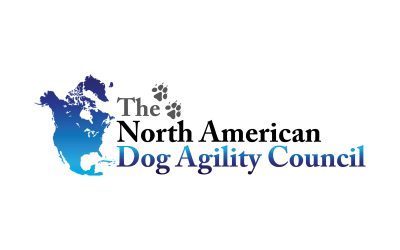 We recently held a vote to determine whether competitors had a desire to merge Hoopers and Barrelers into one class. There are multiple positives to a move like this, along with some negatives.  We're going to go through a few of those, and then we'll share the voting...
read more
What People are saying about NADAC:
Great Atmosphere
I wanted to take a moment and let you know how I felt about my experience this past weekend at the Dogs on Q agility trial.
I had never previously seen a NADAC trial. A friend recommended that I try it with my Norwegian Elkhound as she has been struggling in other venues. So I registered my dog. Even though I had read all the rules, I was still a bit confused on which classes I should try. So I sent emails with questions and got wonderfully helpful replies.
And Wow! What a GREAT time we had. The atmosphere was much more laid back than I was used to. Which was just what we needed. But laid back in no way means unorganized. The trial was SO well run. So very efficient, but not rushed. So many club members building courses, so the next round could start quickly. Everyone jumping in to help. One member even offered to take me around and show me things, if I had questions. Talk about being blown away for my first NADAC experience!
I will definitely attend more trials put on by this club. Just fantastic!!
Oh and after our last run of the day, so many people came up and told me what a beautiful run we had in Hoopers. So welcoming and so nice!!!
Thank you,
Renee S from Kansas
Sarah R
I wanted to send a quick note on how wonder the Dogs On Q agility group hosts their NADAC trials. I have participated in their trials a little over a year now and enjoy the hospitality. The group members do their best to welcome new and returning competitors at each event. They take the time to help new volunteers and make sure they aren't overwhelmed.
The welcoming and fun environment Dogs On Q has established for their trials makes the time and expense to attend worthwhile.
Join the Conversation
The NADAC Forum is the best place to ask questions, discuss ideas, and get to know other agility enthusiasts who play our sport!